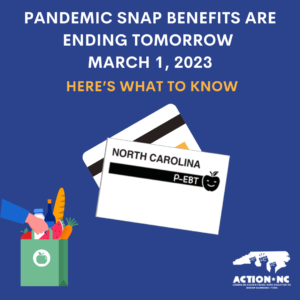 Pandemic SNAP Benefits Ending
-A Pandemic boost to the Supplemental Nutrition Assistance Program is coming to an end on March
-SNAP benefits will be cut in 32 states next month where the average household will lose $95 in food assistance.
-Those that are concerned about a change to their benefits should contact their local SNAP office.
Millions of Americans are going to lose a temporary boost in federal food assistance once pandemic-related SNAP benefits end next month.
Here are a few things to know before the change takes place:
Why are the emergency allotments ending?
The COVID-19 pandemic thrust thousands of people into a level of food insecurity that they had never experienced before.
And Congress passed the Families First Coronavirus Response Act to boost SNAP benefits to help low-income families during the early days of the pandemic.